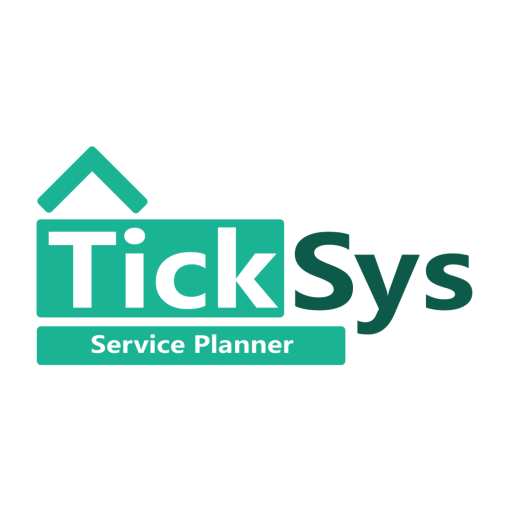 TickSys Service Planner
Facility Management
Technical services, cleaning, and maintenance. TickSys Service Planner is a complete Facility Management System in the Cloud.
Manage all your technical services and maintenance with ease, schedule them efficiently and schedule cleaning services.
Often work slips are still used, faults are phoned in or WhatsApp is used. In the daily practice one keeps running into limitations and lack of clarity, so TickSys is chosen.
TickSys ensures that tasks, technical issues, and recurring activities are properly recorded so they cannot be forgotten. TickSys is the Facility Management System for the recreation industry.
TickSys was developed specifically for the recreation industry.
Some Features
Easily create tasks or work that need immediate resolution or planning for the future.
Create tasks for future preventive checks of fire alarms, central heating maintenance and the like.
Linking with BookingExperts this allows TickSys to create a schedule of objects to be cleaned in a matter of seconds.
Employees of the cleaning service have their own cleaning App.
During the cleaning of a location, it is known a the front desk whether it is reported dirty, pending or clean.
Registration of hours made and materials used.
All tasks performed are stored by TickSys.
Memo function for main points of interest per department or person.
Per task location function of a location based on GPS coordinates.
External companies can also log into TickSys to handle tasks.
TickSys can be downloaded from the Play Store and App Store. There is also a web version available for reception/technical servants.


About this app
Release date
06 December, 2021
Category
Facility Management