Make more deliberate decisions
based on data.
With the Business Intelligence Dashboard you will be aware of opportunities to accelerate your growth and threats to steer away from.

Be at the wheel when making decisions.
Data-driven decisions
You have the questions.
We have the answers.
Fully integrated
One complete overview
You will find all important data in the Booking Experts platform. The data is taken directly from your administration and is therefore always up-to-date and correct.
Easy to use when making decisions
Fully integrated with BEX Booking System
No external apps required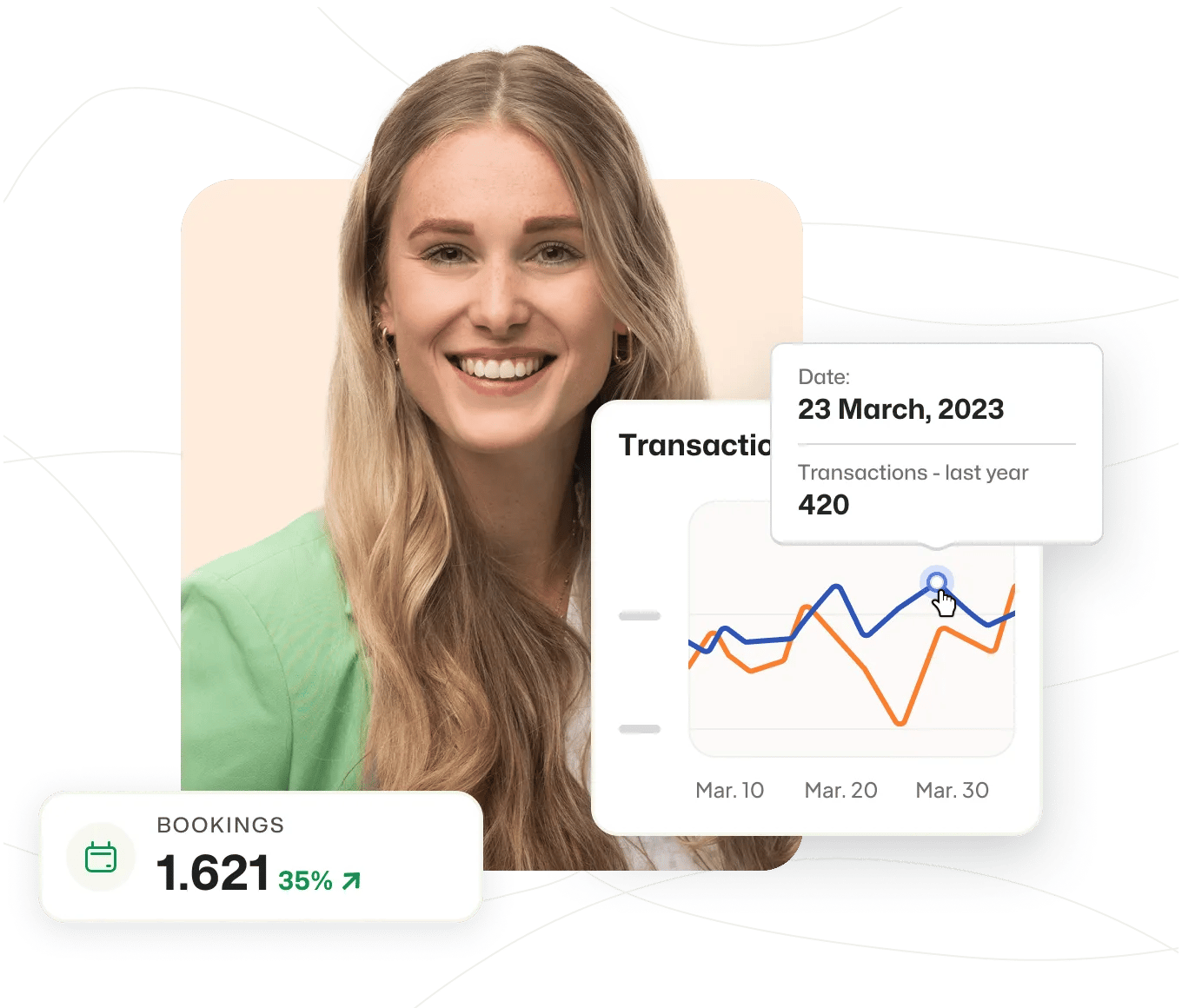 Stay on top
The best overview of your business
How many guests come with children? Do accommodations with wellness rent better than those without? When do people start booking for the summer holidays?

All logical questions. With the right insight, you can base your choices on them. Should you expand the animation team? Do you want to invest in extra hot tubs? And are you already starting your marketing for the summer holidays? Let the data help you answer these questions.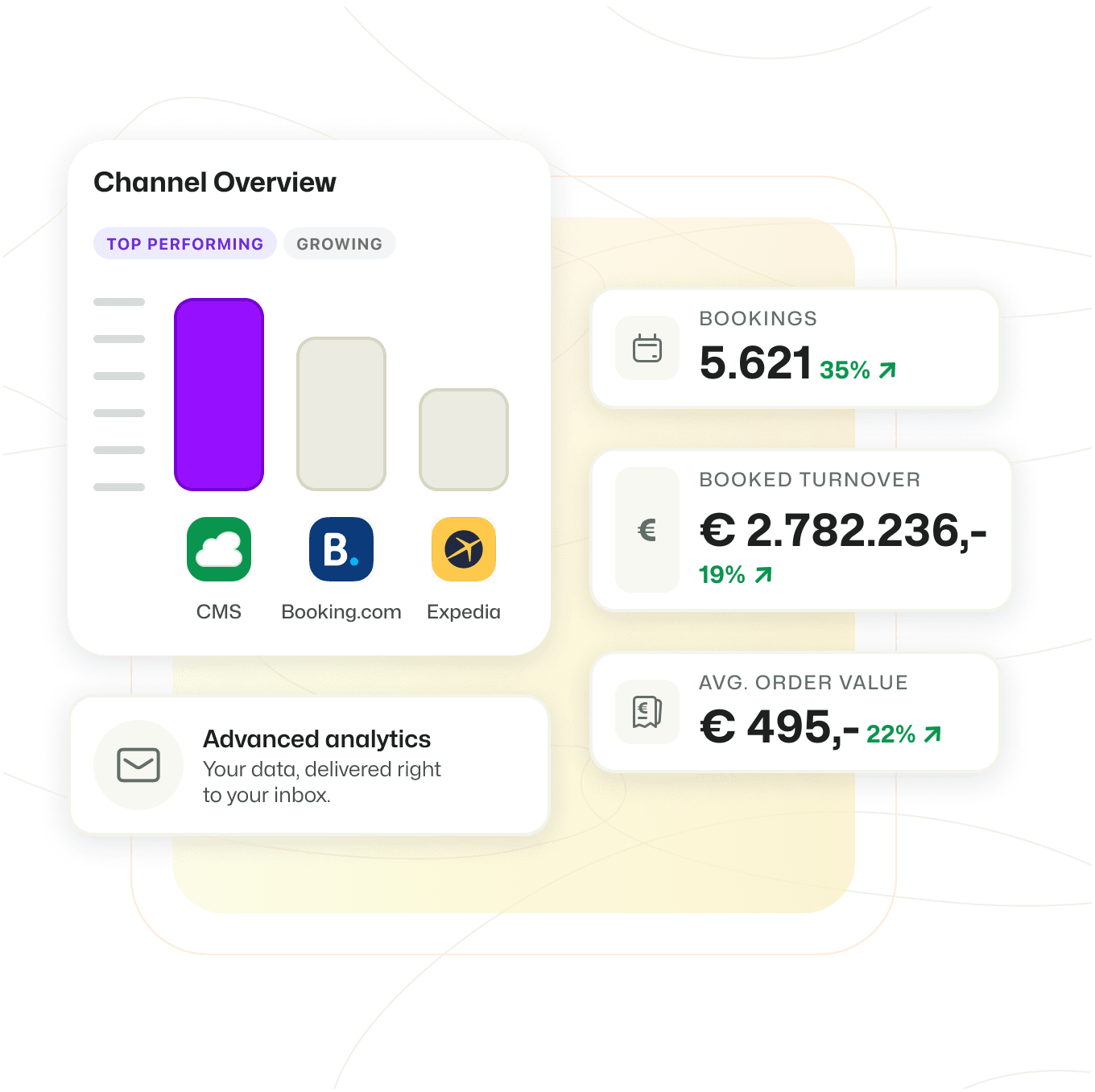 built for growth
Measure, learn and improve.
Understand how your business performs with business insights and improve your occupancy rate over time.
Be part of our journey
Let's increase hospitality together
Discover how Booking Experts is the best way to manage your hospitality business.