BEX Owner Portal
Offer the transparency owners deserve
BEX Owner Portal provides you all the tools to manage owners effectively.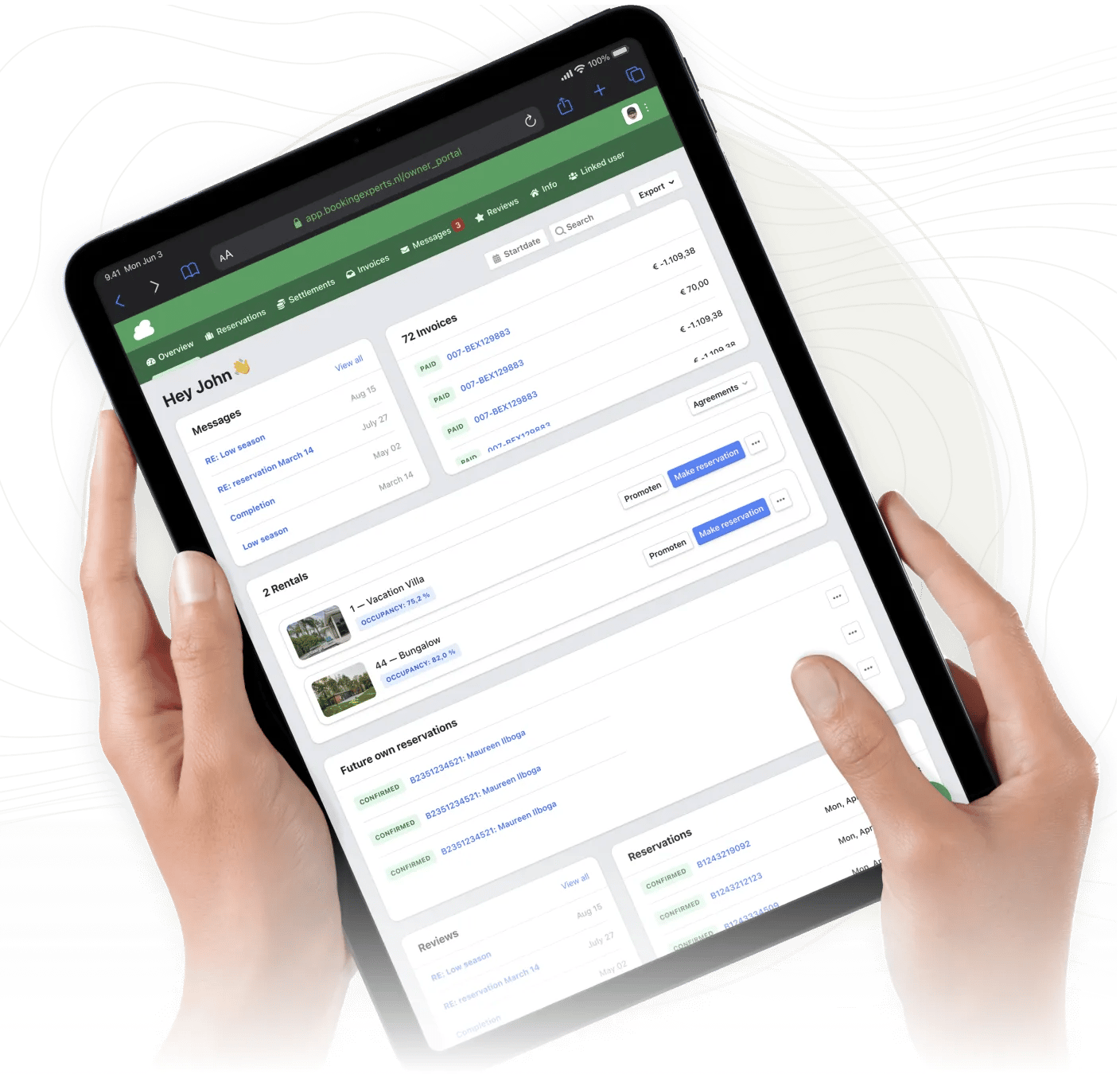 These parks made te switch before you
Built for owners
Build strong relationships with your owners.
A good relationship is built on trust. Trust begins with being transparent.
Owner portal
An overview tailored to each owner
From bookings to guest details, from commission settlements to periodic invoices, the Owner Portal provides property owners all the information they need.

Good to know: You always stay in control. You decide which information is shared on an owner's level.
Multi-user accounts for each property owner
Integrated in BEX PMS
Financial overview for owners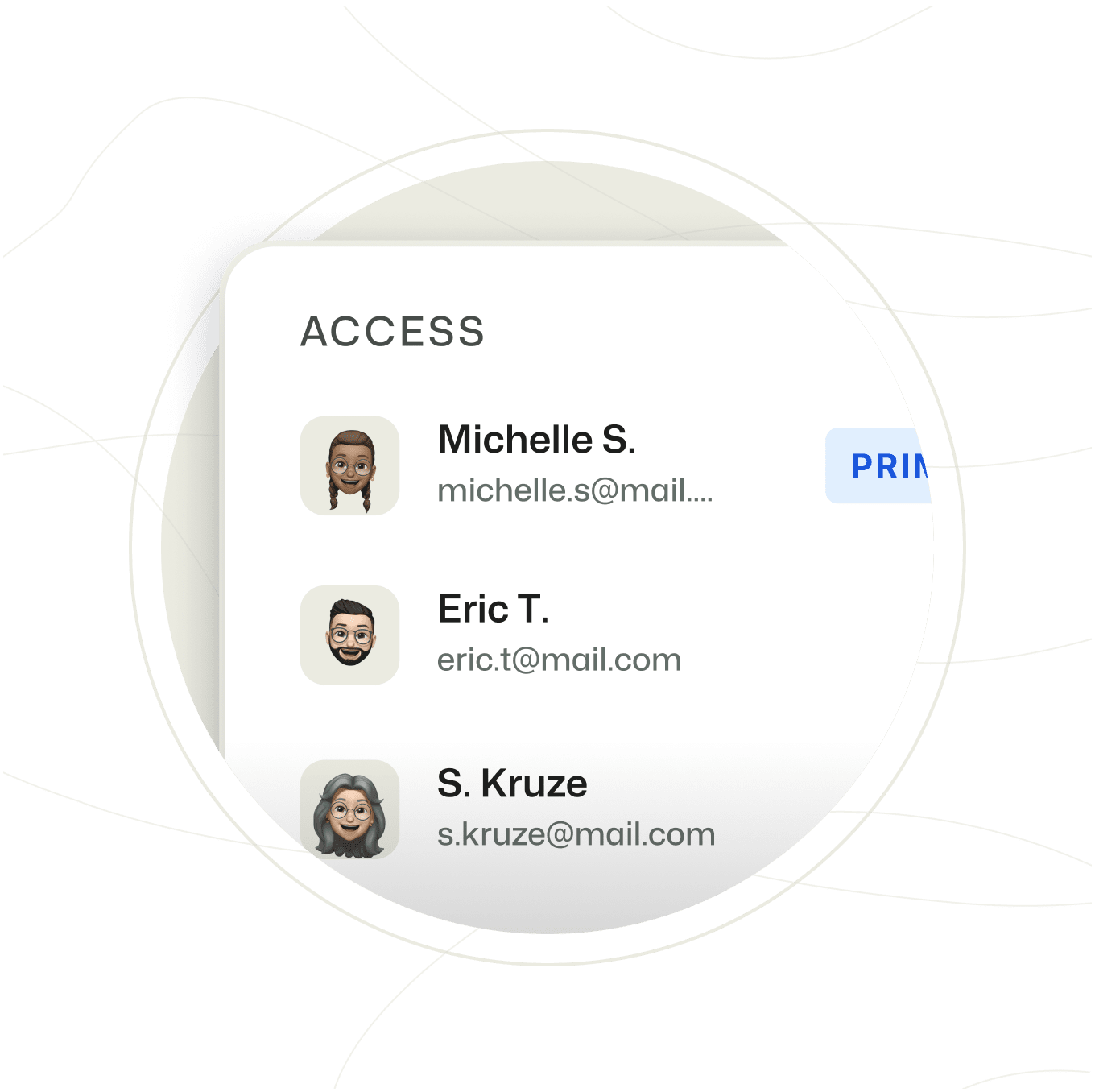 Centralized communication
One central inbox to communicate
Bring your conversations with owners together. Owners can send messages from the Owner Portal to the inbox in your back office.
Get updates performed by owners
Efficient owners support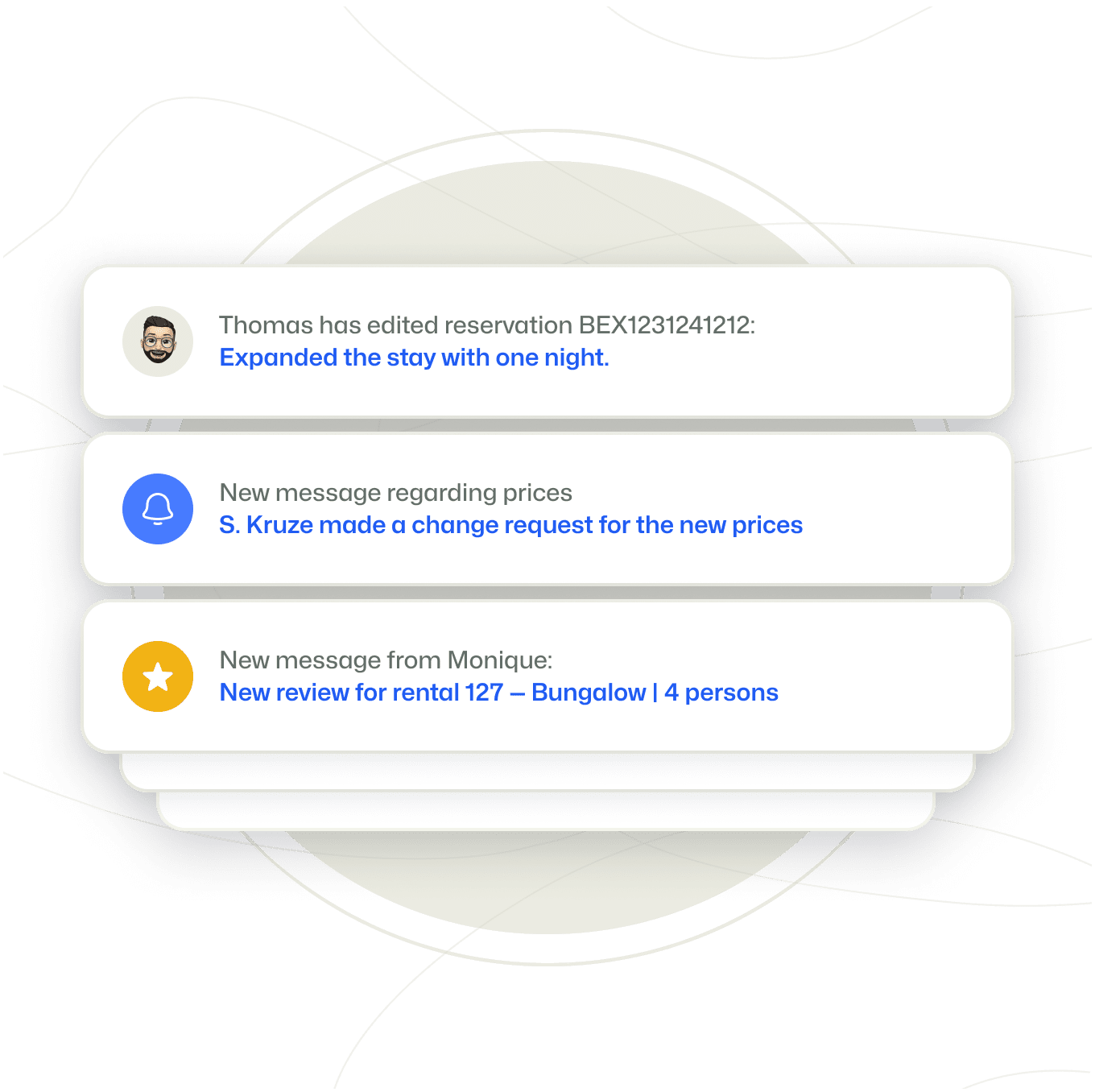 Promolink
Direct bookings driven by owners
Encourage owners to promote their accommodations with their personal promolink, through which guests can make direct bookings.
Owners' Promolink becomes a booking channel
Instant share on social media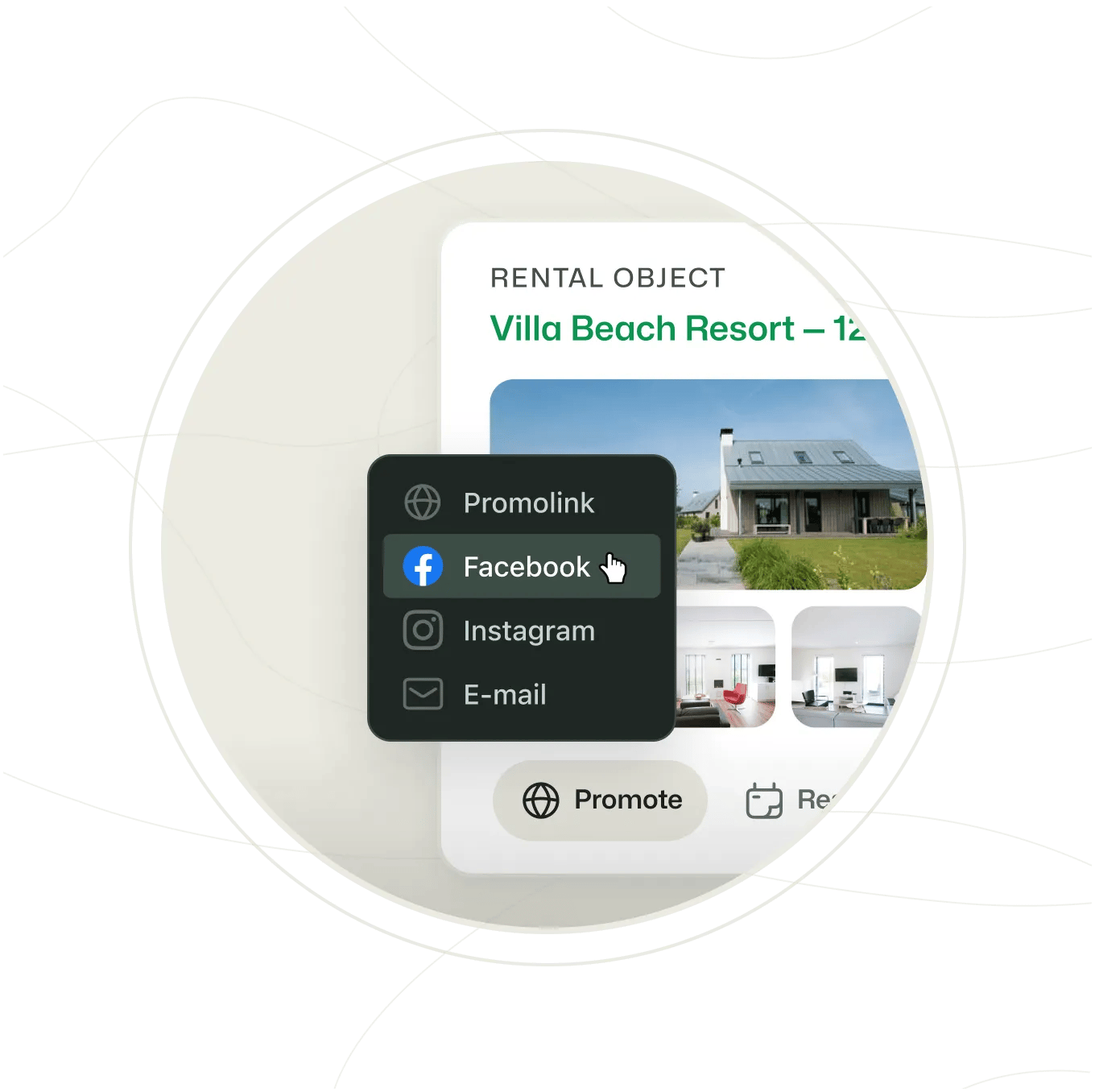 Different commission models
Support for different commission models
Everyone has their own preferences. That is why there are various agreements you can make with owners. Record your settlement once in the BEX Owner portal and invoices will be sent automatically.
Use various commission models at the same time
Include anchillary costs in the owner settlement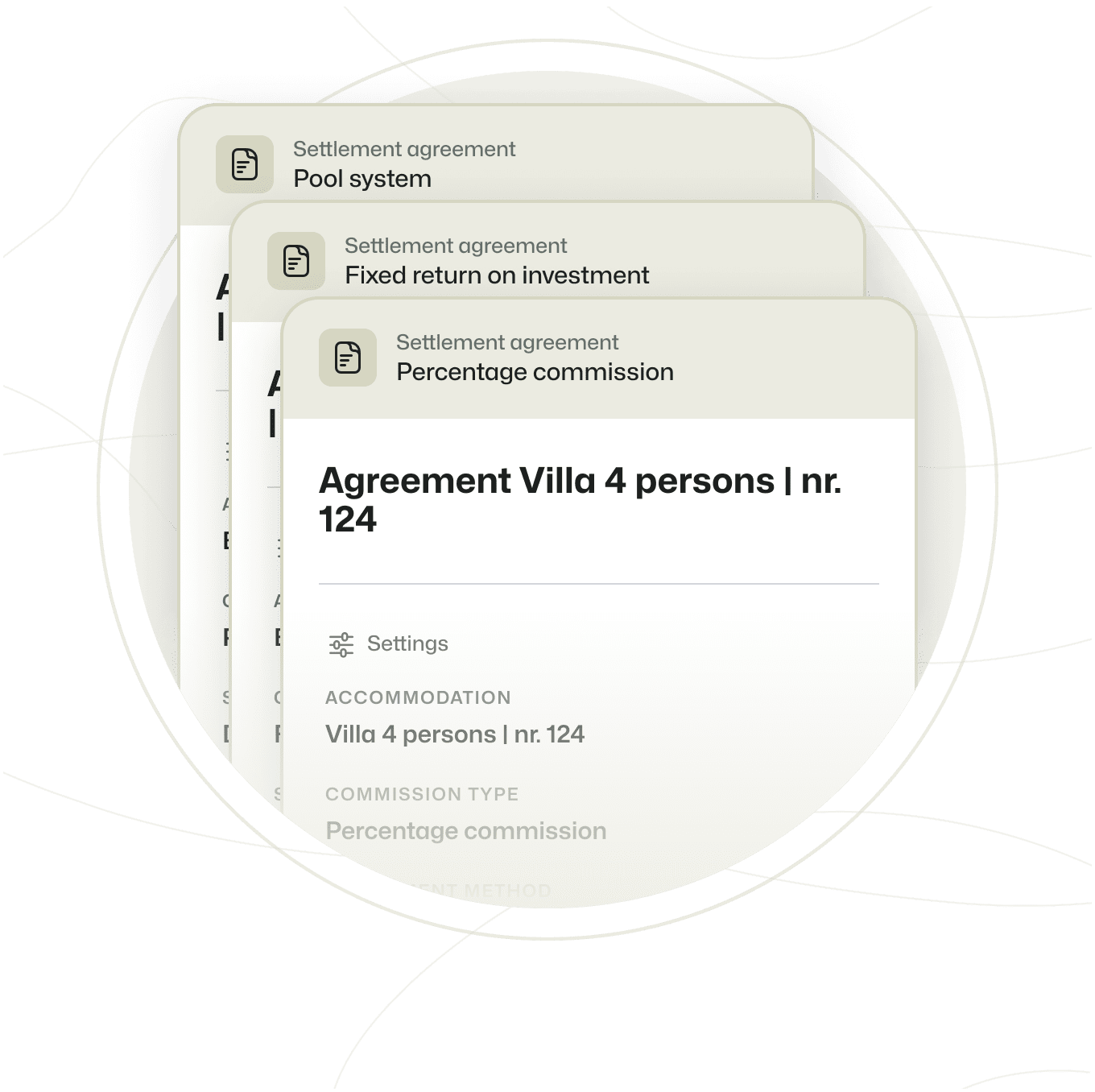 Customize commissions
Custom percentage commissions per channel.
Include the commissions from online travel agencies into the commissions that are charged to property owners. Like that, you will have more control over your earnings.
No manual calculations necessary

Integrated with BEX PMS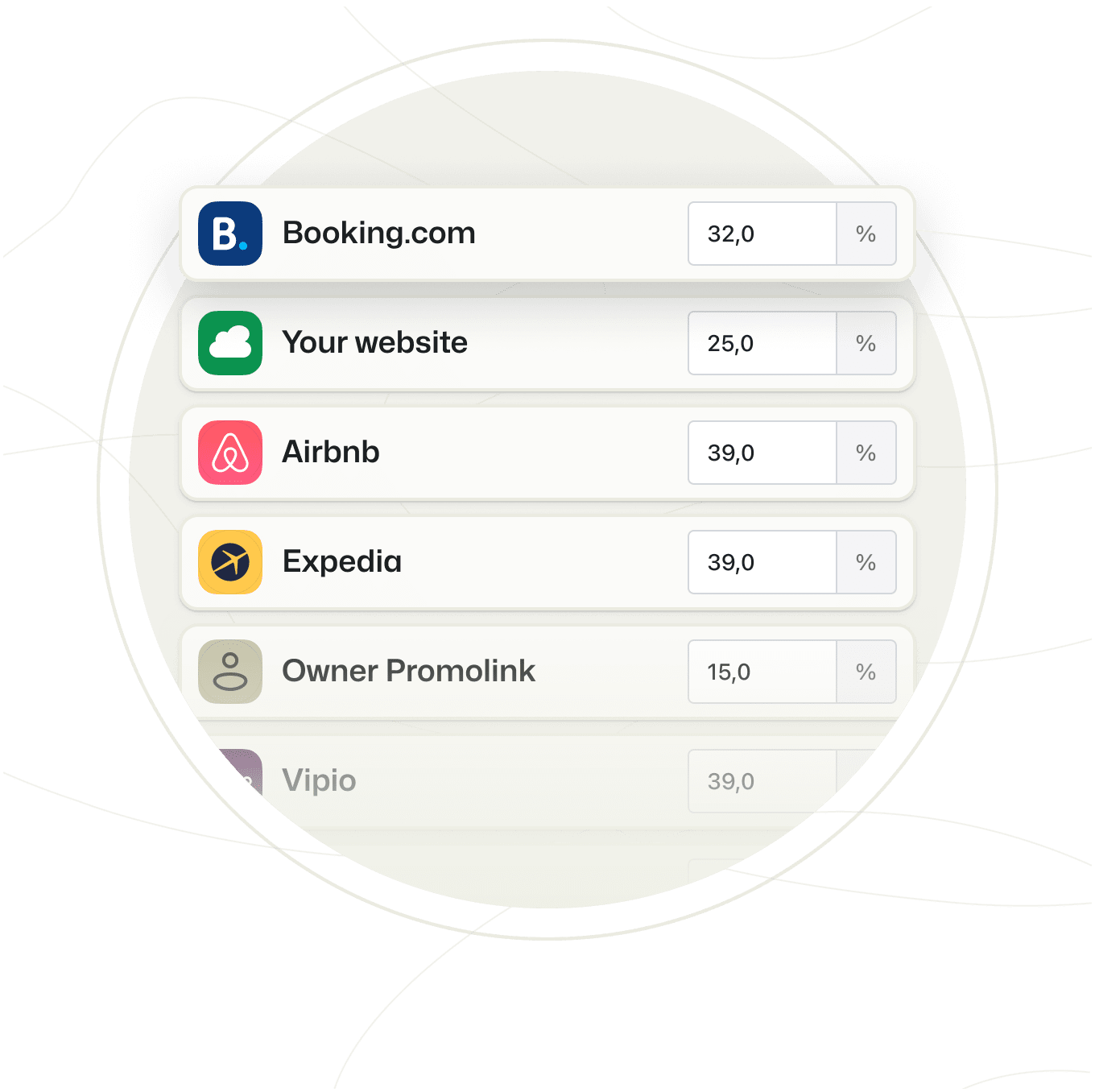 Safe and practical
Automated invoicing
Settlements are automatically generated based on the data retrieved from the bookings and the agreements made with individual owners.
Automated settlement invoices
Automated invoices for periodic costs
Utility advances and settlements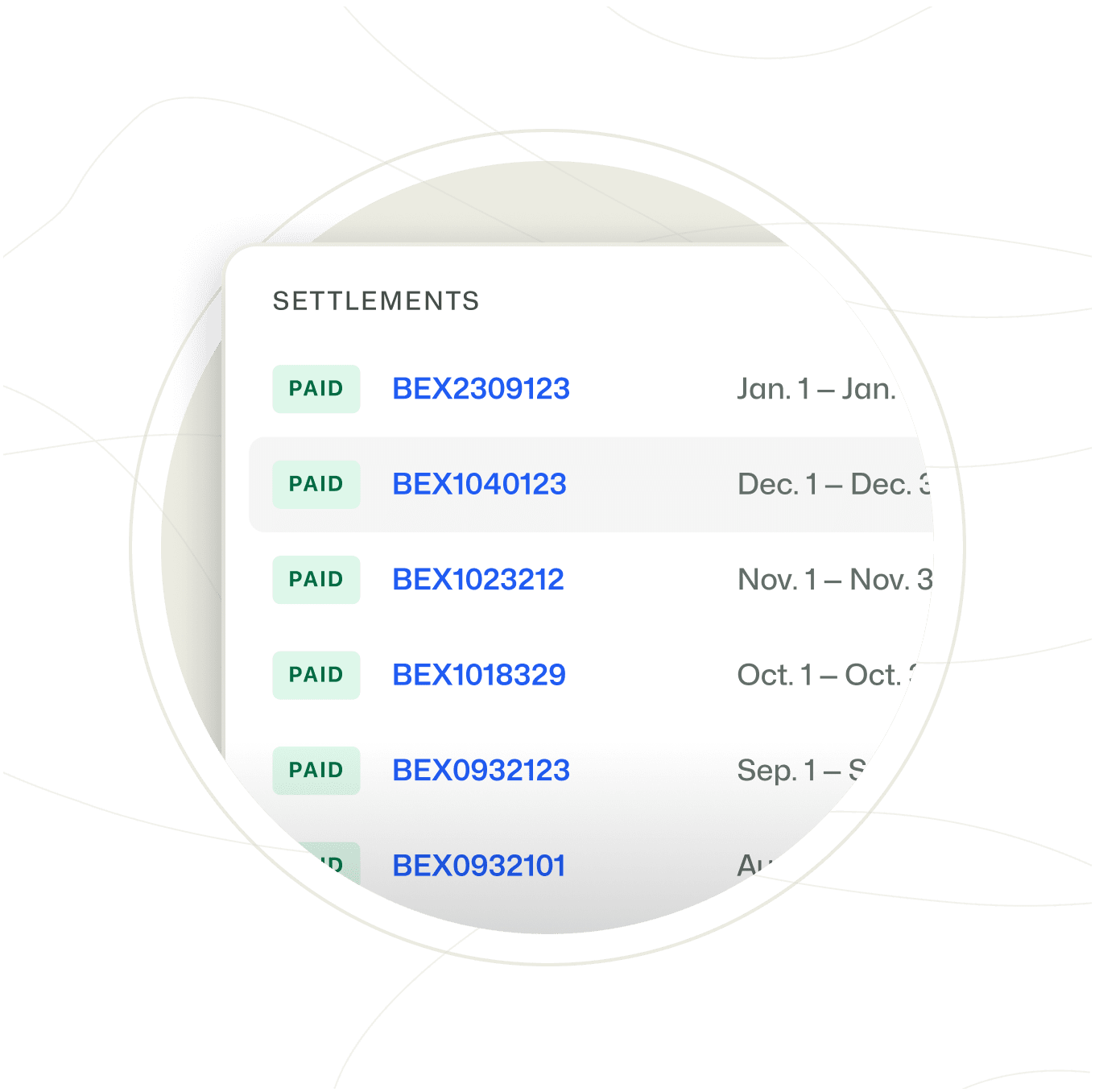 ''The transparency we offer to owners is key to our success. This is how we gain the trust of owners.''
Be part of our journey
Let's increase hospitality together
Discover how Booking Experts is the best way to manage your hospitality business.