PMS for resorts
The best way to manage
your resort.
Run your resort with Booking Experts to streamline operations, increase guest satisfaction and maximize revenues.

These resorts have already made the switch
Work smarter, not harder
Automate your back office tasks.
Get things done in less time, so you can focus on what truly matters, your guests.
Channel management
No more double bookings. Your availability is always synchronized across channels.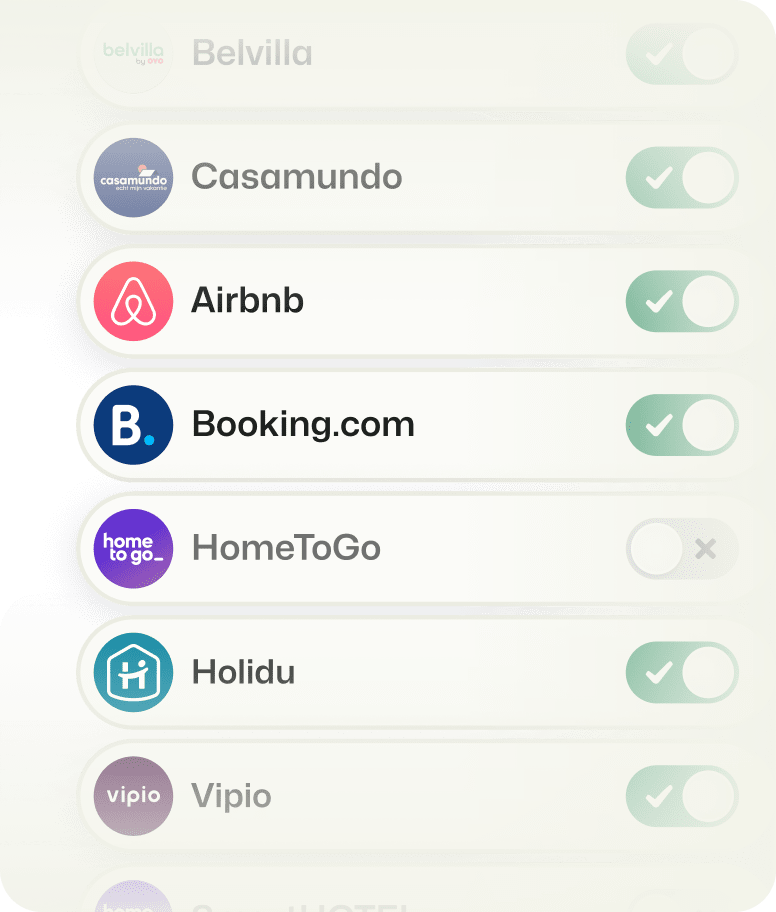 Owner management
Offer the transparancy house owners deserve with detailed monthly settlements, integrated with your PMS.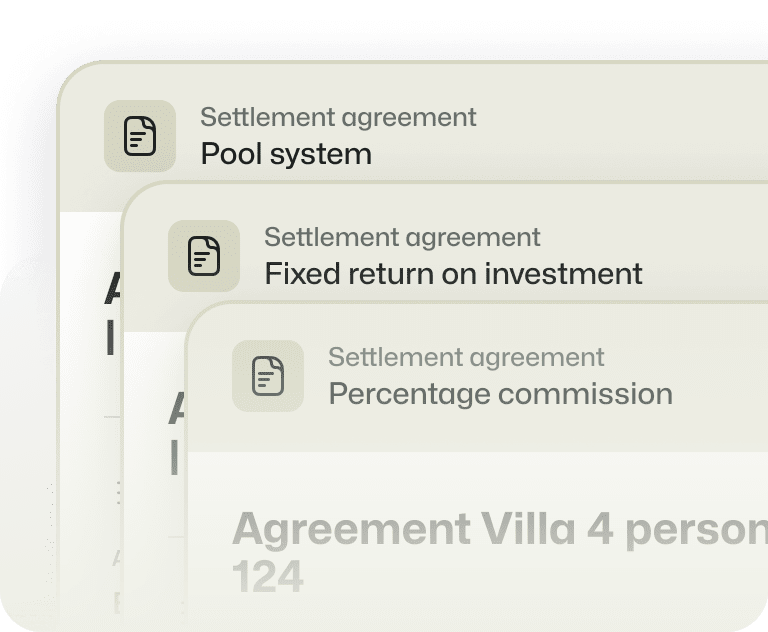 Everything on autopilot
We automate.
You regain control.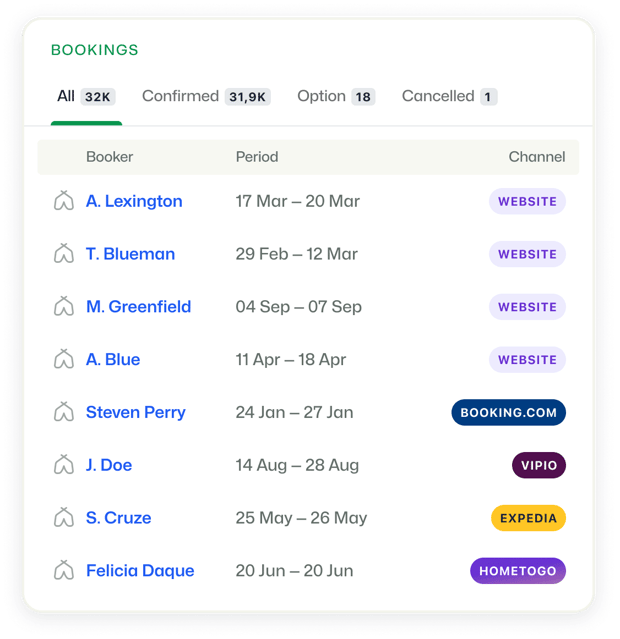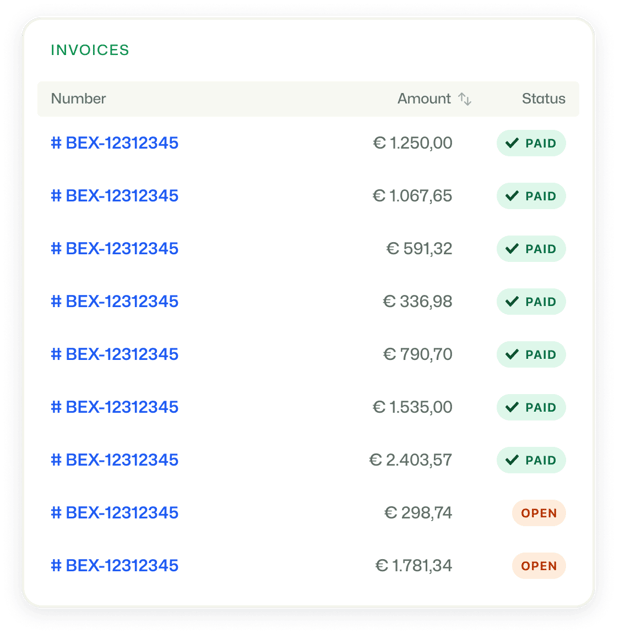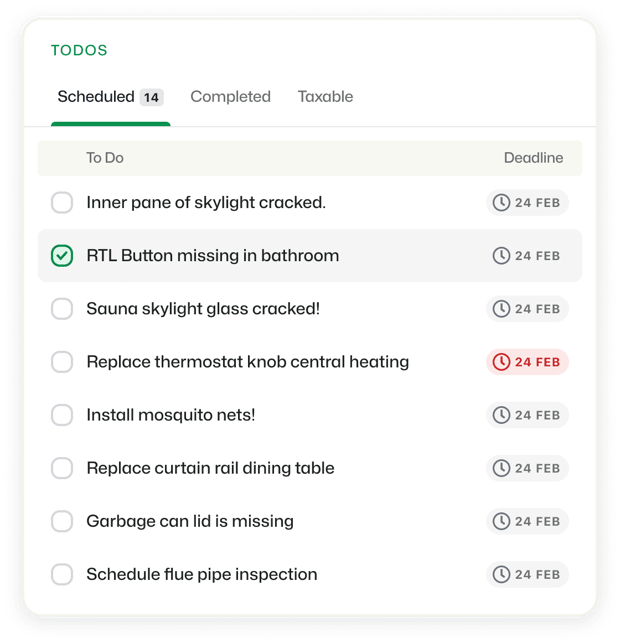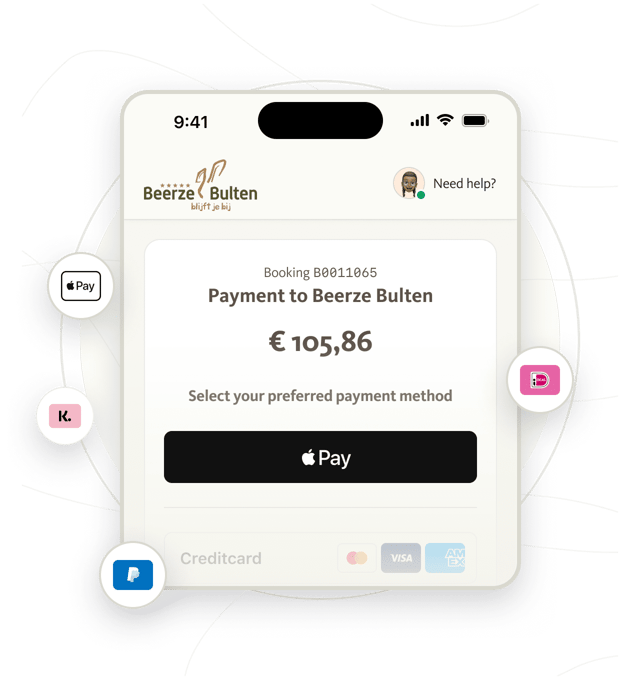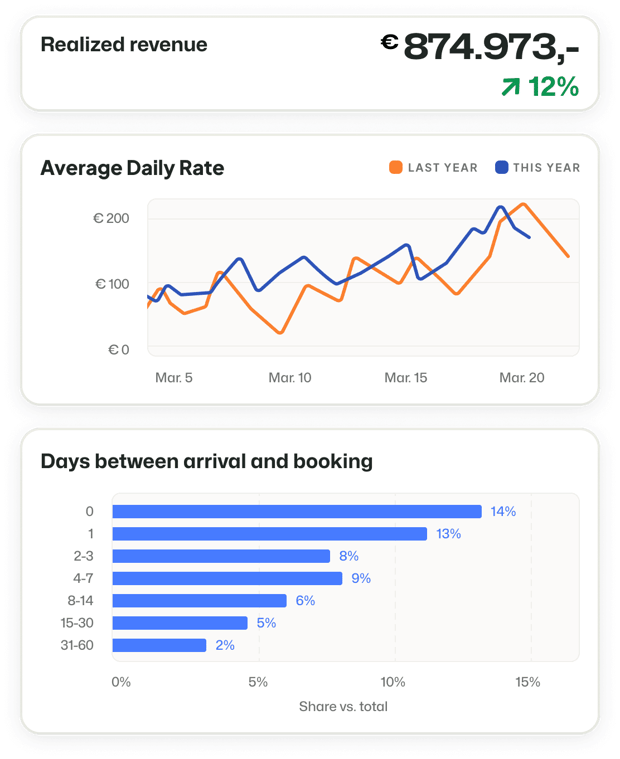 Simplify your daily operations
Say goodbye to repetitive manual tasks, like managing bookings, processing payments and administrating invoices. Let us do the heavy lifting so you can focus on what truly matters; your guests.
Receive payments with ease
Allow guests to make payments with the payment methods they prefer. Payments are then automatically processed and connected to the corresponding booking or invoice.
Make data-driven decisions
Lead your business more confidently by basing your decisions on insights from our real-time statistics dashboard, which includes all industry standard metrics.
Increase the number of bookings
Direct integration with Channel Managers.
Integrate with your preferred channel manager and optimize the distribution of your accommodations.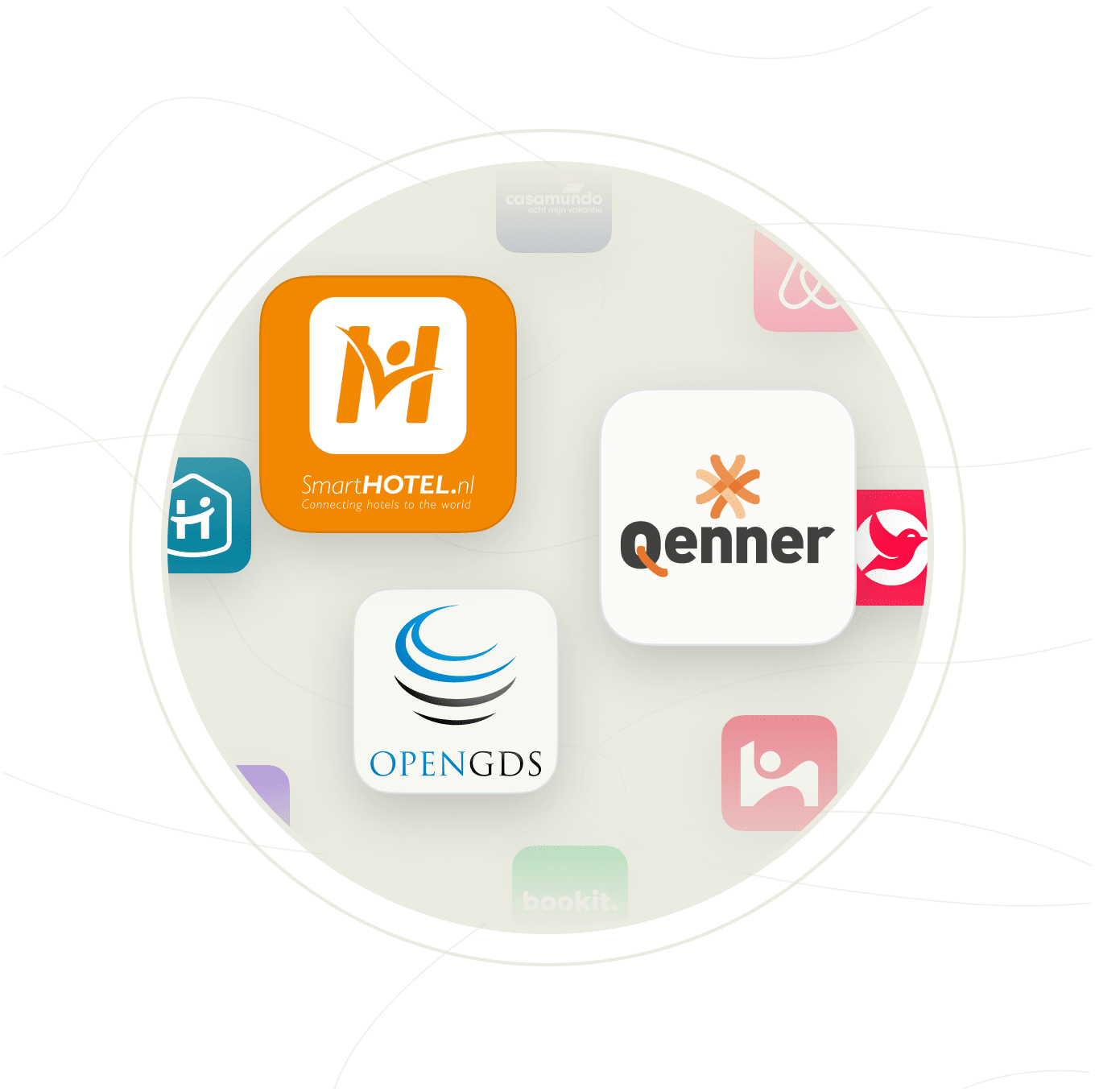 Be transparent and in control
Offer house owners
the transparency
they deserve.
From bookings to guest details, from commission settlements to periodic invoices, the Owner Portal
provides owners all the information they need.

Good to know: You are always stay in control.
You decide which information is shared on
an owner's level.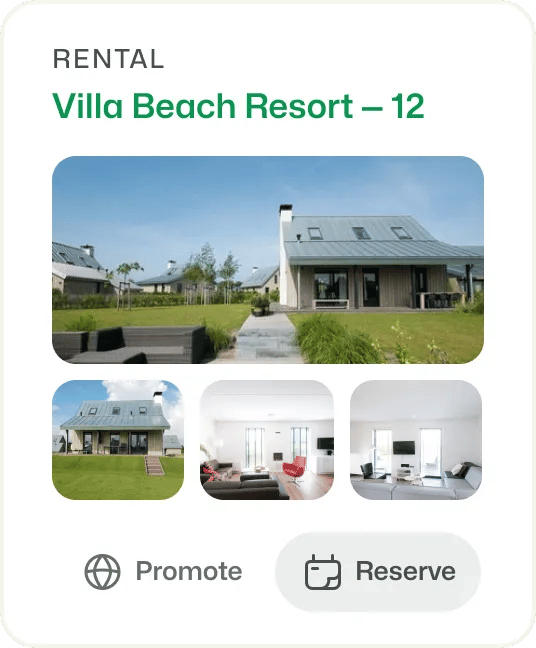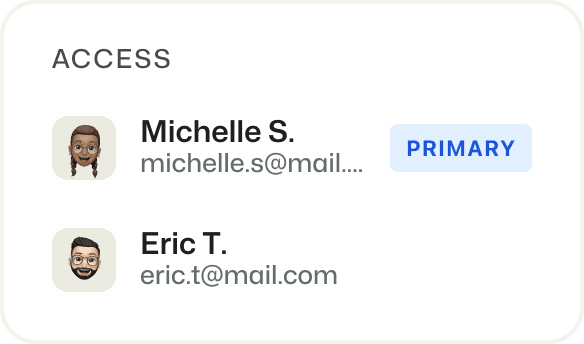 Thomas has edited reservation BEX2390739
Extended the stay by 2 nights

New message from Sophie
New review accommodation 127 - Bungalow | 4 persons

Inge added a note to reservation BEX237591048
Deliver welcome package

" With just a few clicks BEX Linguist made it possible to translate the entire customer journey to the relevant languages. Truly remarkable. "
Zero friction
Enhance your guest journey.
Offer your guests a frictionless guest journey. Before, during and after their stay.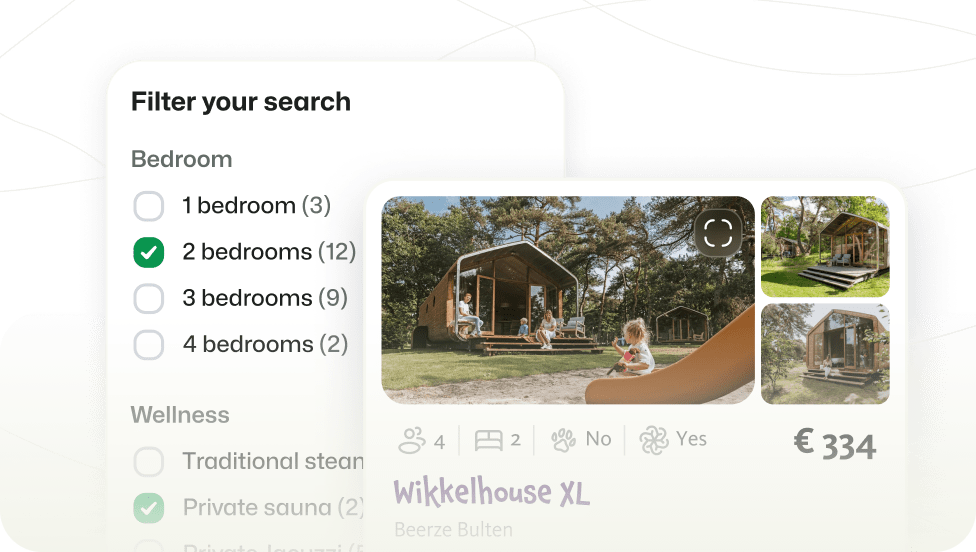 Website with BEX CMS
Manage your branded website in a CMS that is tailored to the hospitality industry.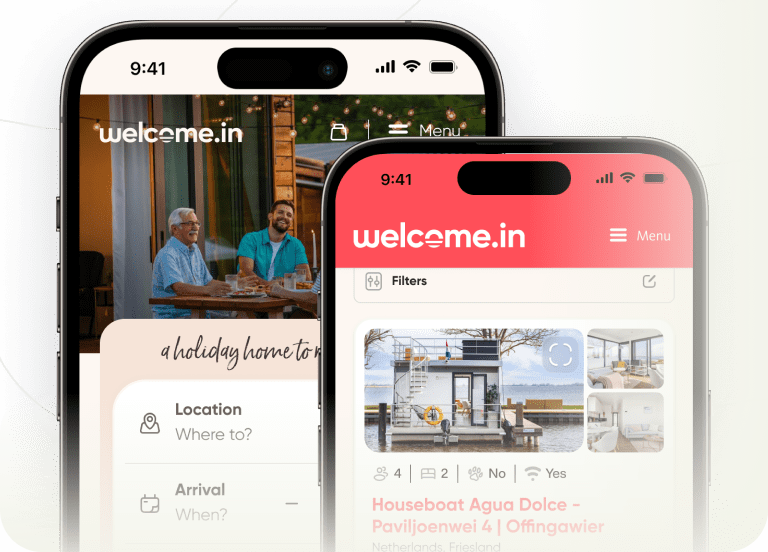 Upsell during checkout
Offer guests extra products or services.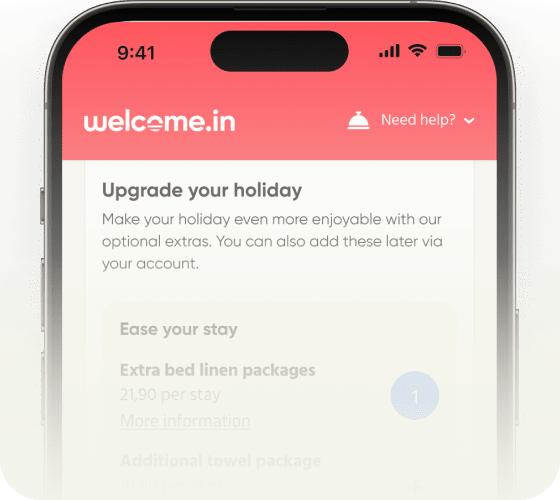 "From moment one it was clear that it is a very user-friendly system.''
Go for growth
Maximize your revenues.
Keep track of your occupancy and react to trends.
BEX Linguist
Speak to guests in their own language and accept payments in their currency.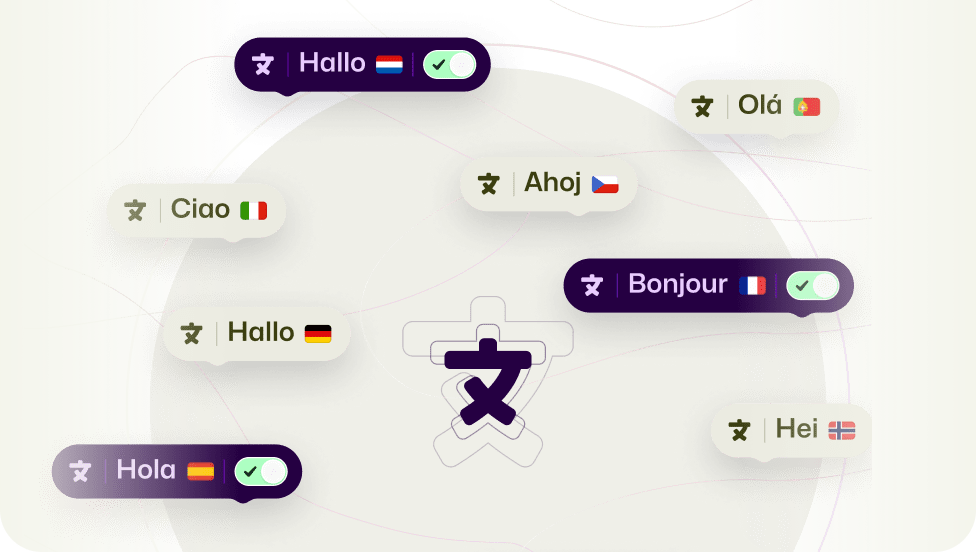 Guest Portal
Allow guests to view their booking and promote products you could upsell.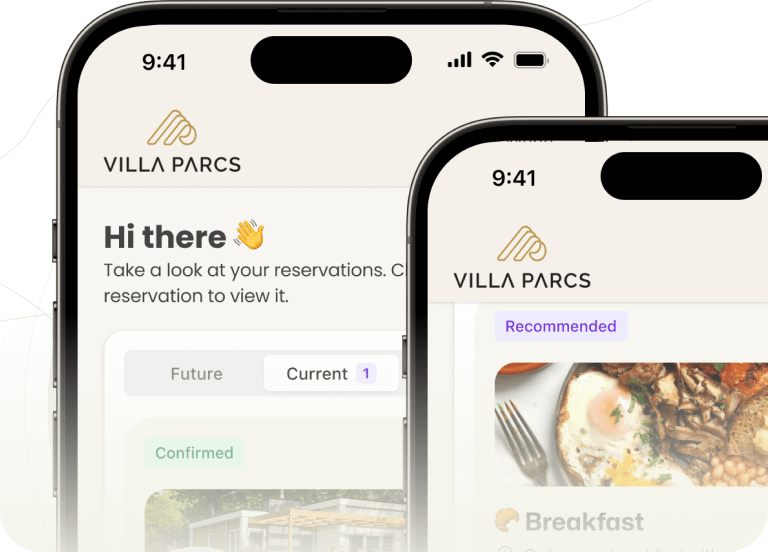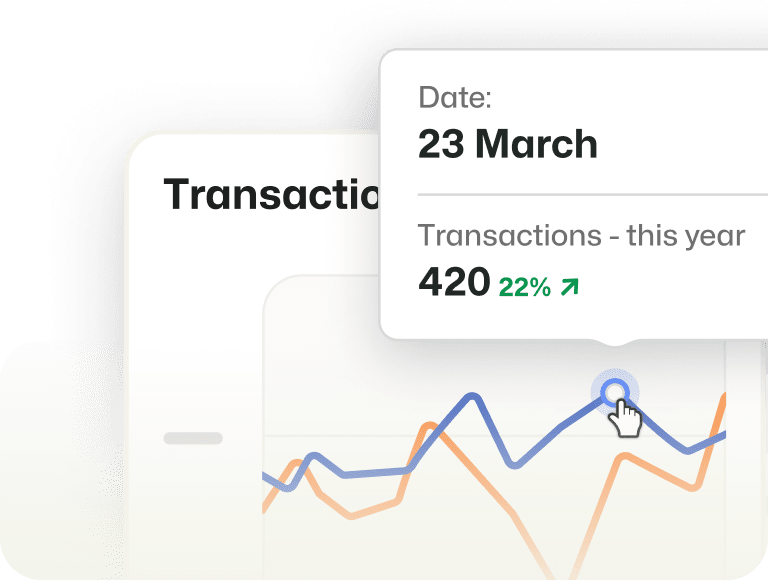 BEX App Store
Your favourites.
One click away.
Integrate with your favourite apps and tools.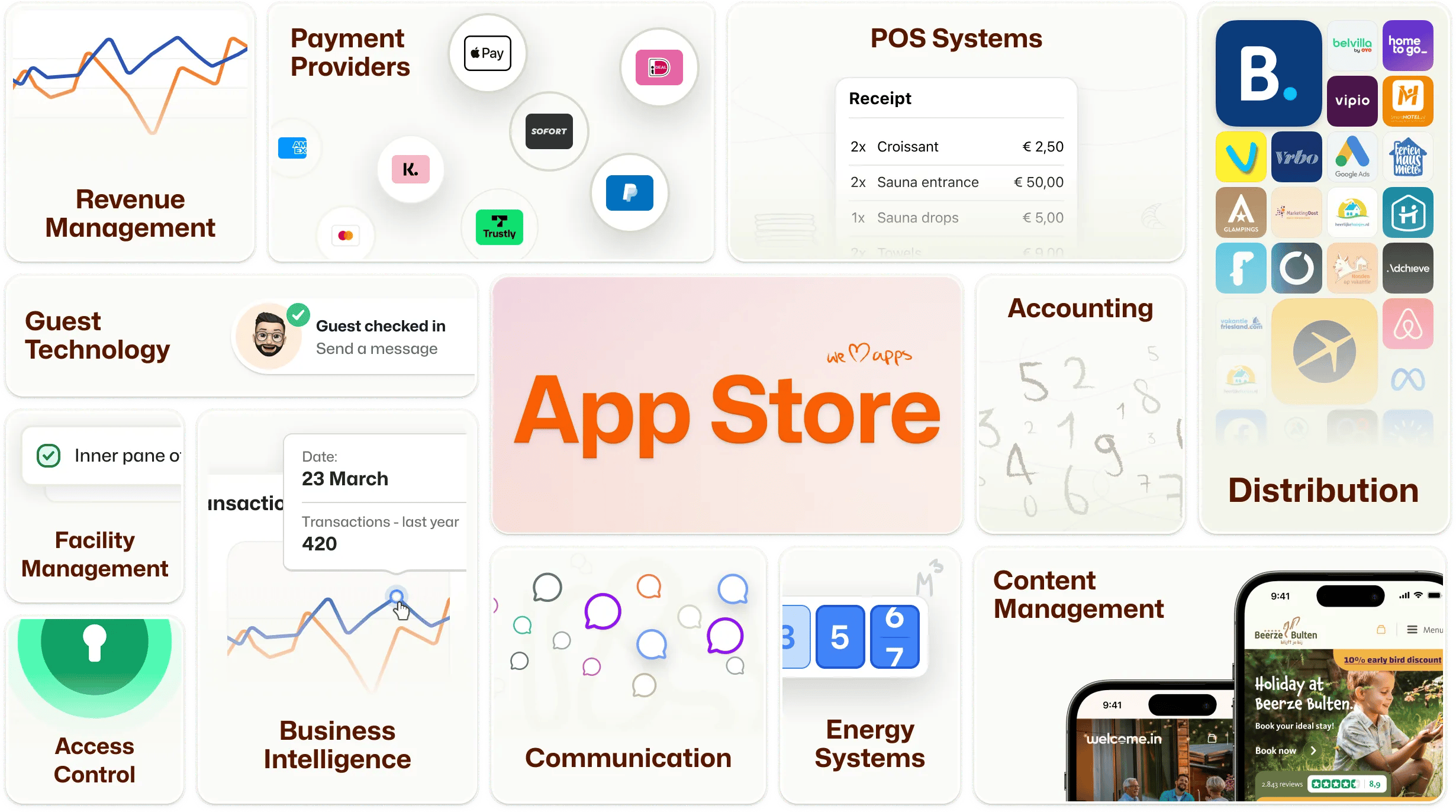 24/7 Available
Top-notch support. All. the. time.
We not only provide software but also offer advice. We are always available to answer your questions.
Broadly trained team with expertise
Our average response time is 49
97% satisfaction score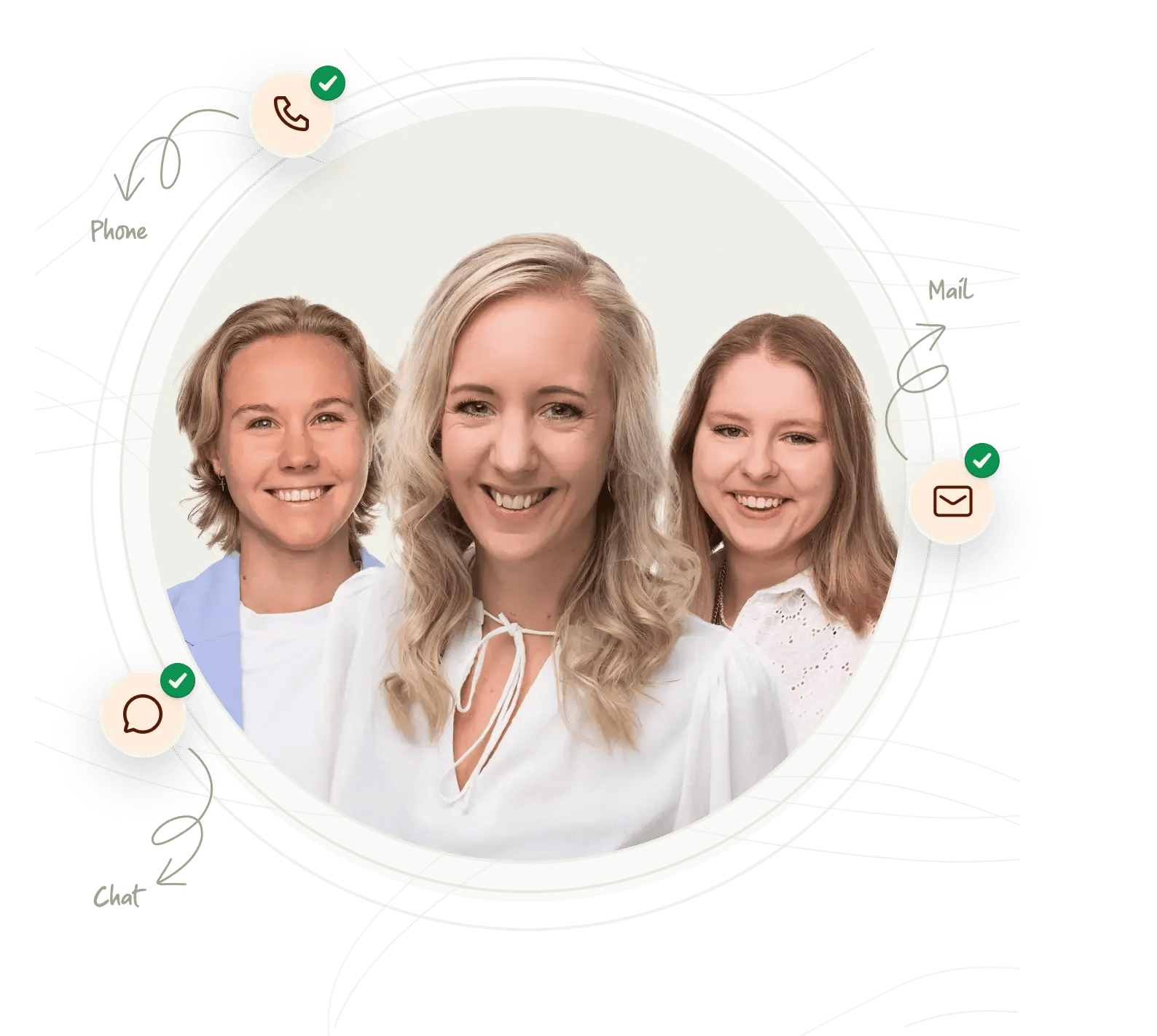 Be part of our journey
Ready to make
the switch?
Discover how Booking Experts is the best way to
manage your hospitality business.