Localized experiences with BEX Linguist
Greet guests in their native language
90% of the guests book their holiday on a website in their own language. Expand your business by speaking to your guests in their own language.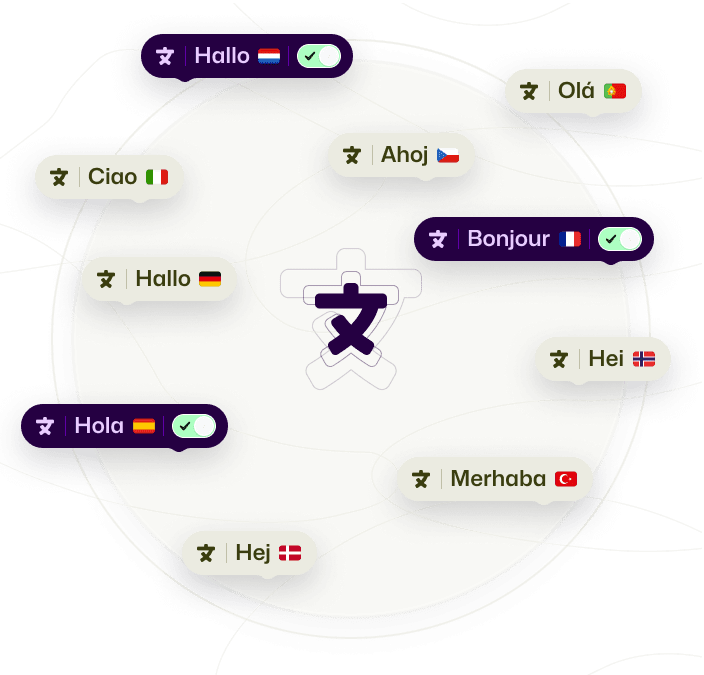 Receive guests from all over the world.
BEX Linguist offers you the possibility to expand your business beyond borders. And it all starts with greeting your guests in the language they speak.
Any languages you wish
Speak to your guests in their own lingo.
Do you want more reservations year-round? Expand your target market by addressing foreign guests with a website in their own language!

English, Spanish, German, Italian you name it! Thanks to our native translators, your website will be translated from head to toe into the desired languages.
Any language you wish
24/7 service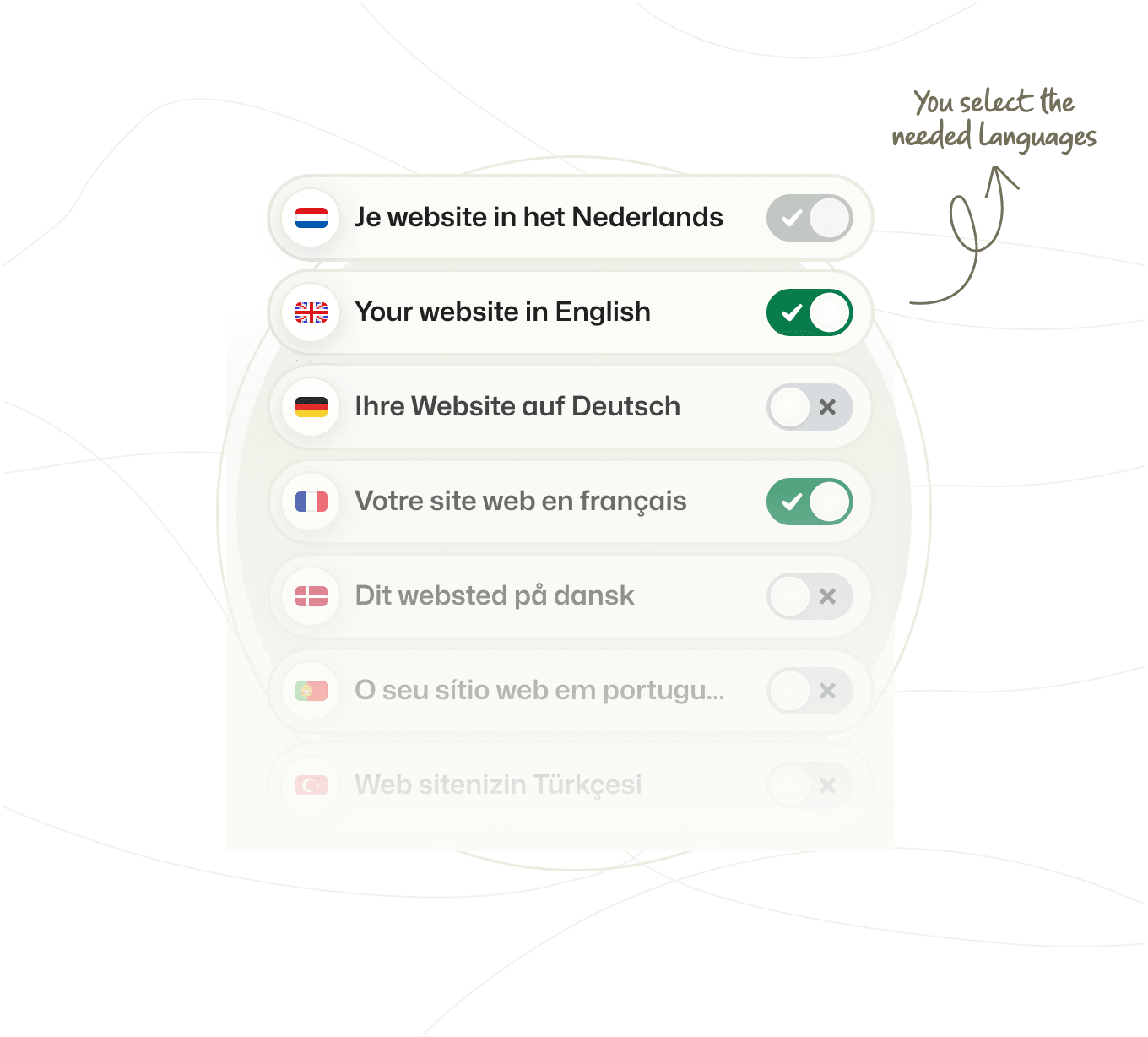 24/7 service
Translations done by native speakers.
Our native speakers are available to you 24/7, which means your website will be translated in no time.
Your translators will start working for you within one click
At least 3 translators review the translation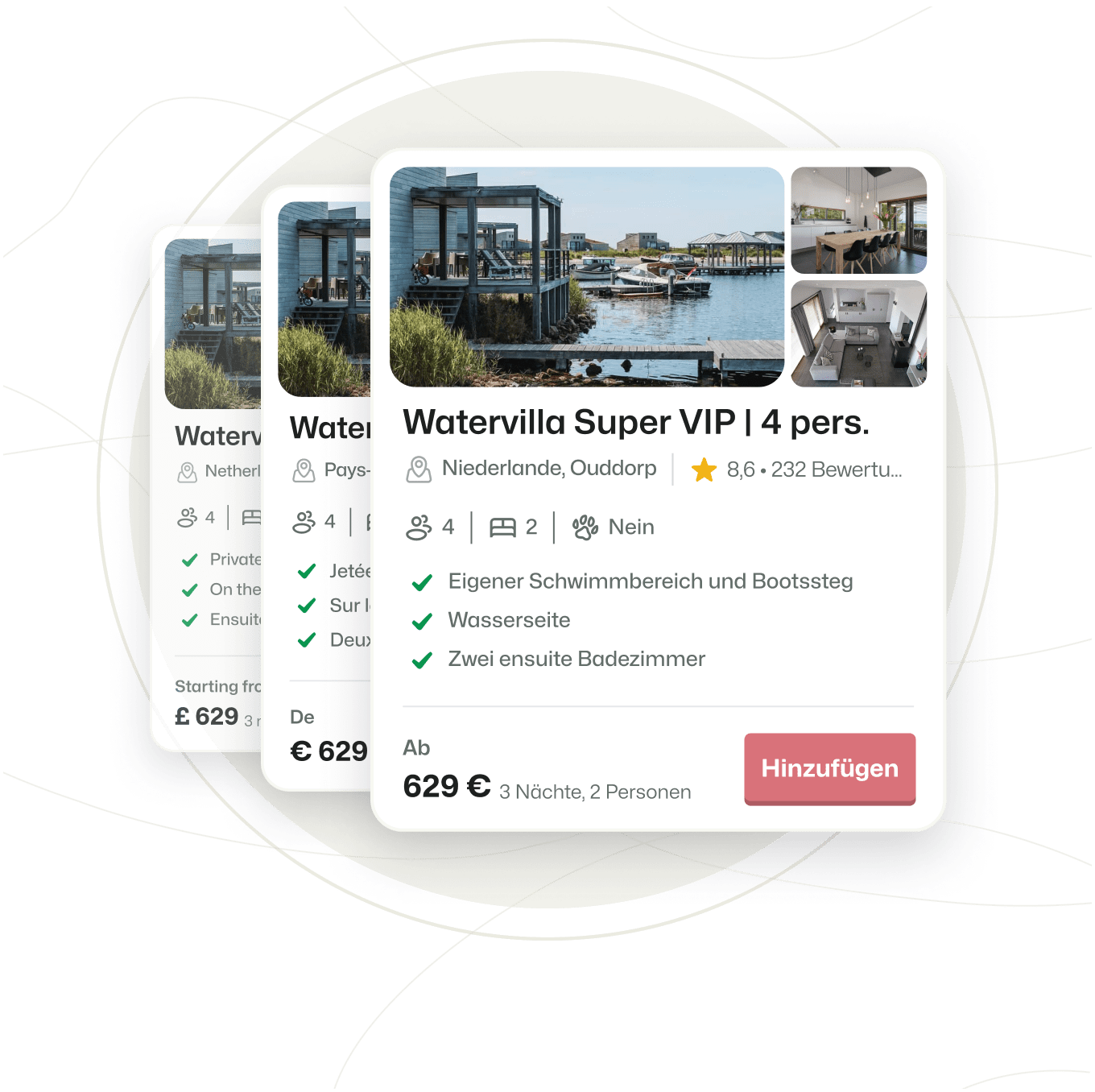 ''At the press of a button, you realise translations in all desired languages. Within a few days, the entire website is translated.''
Start building trust
Tailor your guest journey to each market.
BEX Linguist offers you the possibility to expand your business beyond borders.
More than language
Safe and secure payment.
A well-known payment method creates trust. Credit Card, PayPal, Sofort. Just a few payment methods that are extremely popular abroad. Add them and make your guests click "Pay" with confidence.

Do your guests want to pay in dollars, Danish crowns or the British pound? No problem! You enter the prices in your own currency in the BEX PMS, and the system does the rest!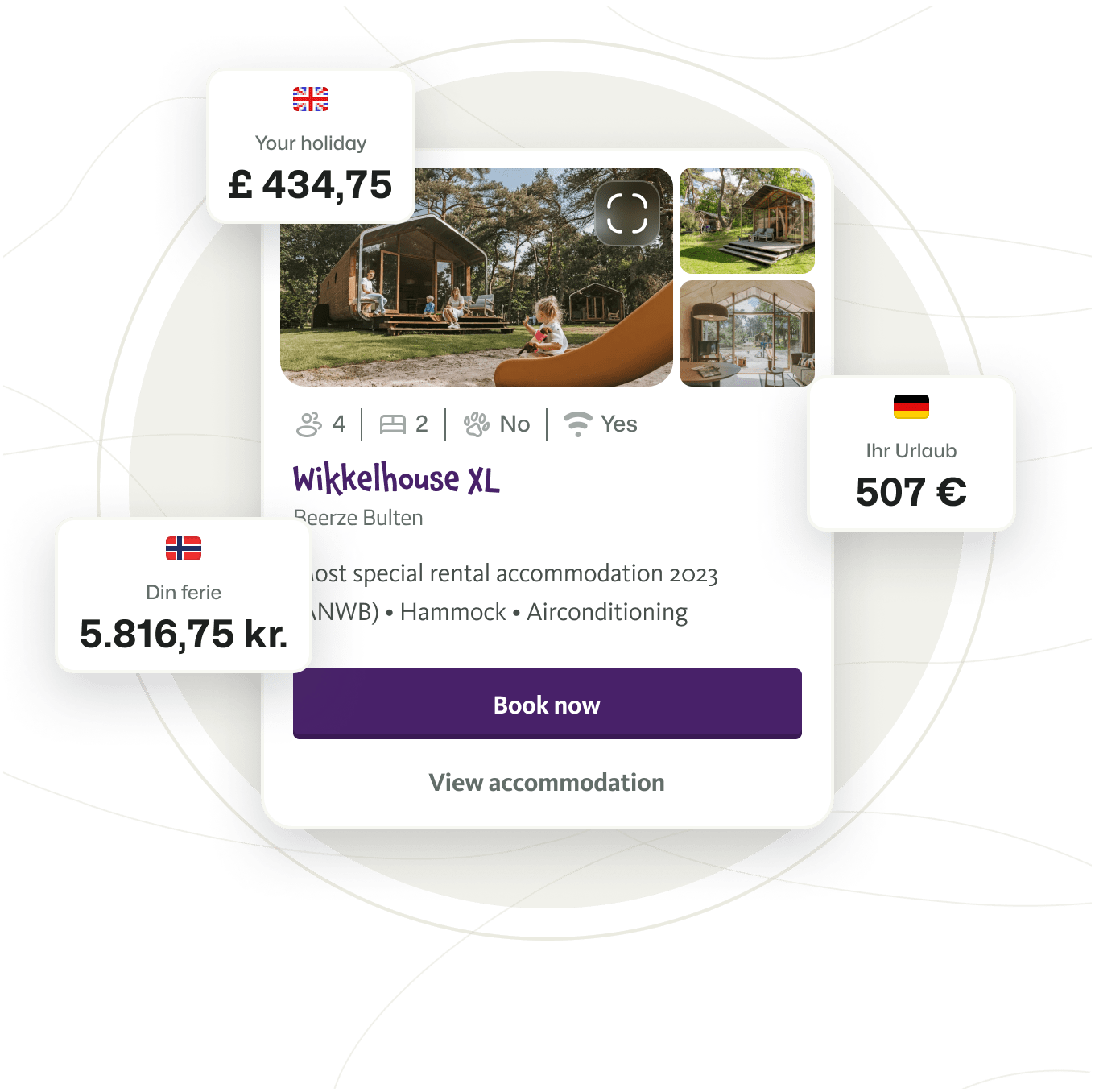 Ask for info the right way
Speak your guest's language even after booking.
We guarantee a seamless guest journey. You can easily conduct all communication with your foreign guest in the language of your guest. We translate your entire automated mails. That makes it easy for you and also for your guest.

Everything for a smooth communication.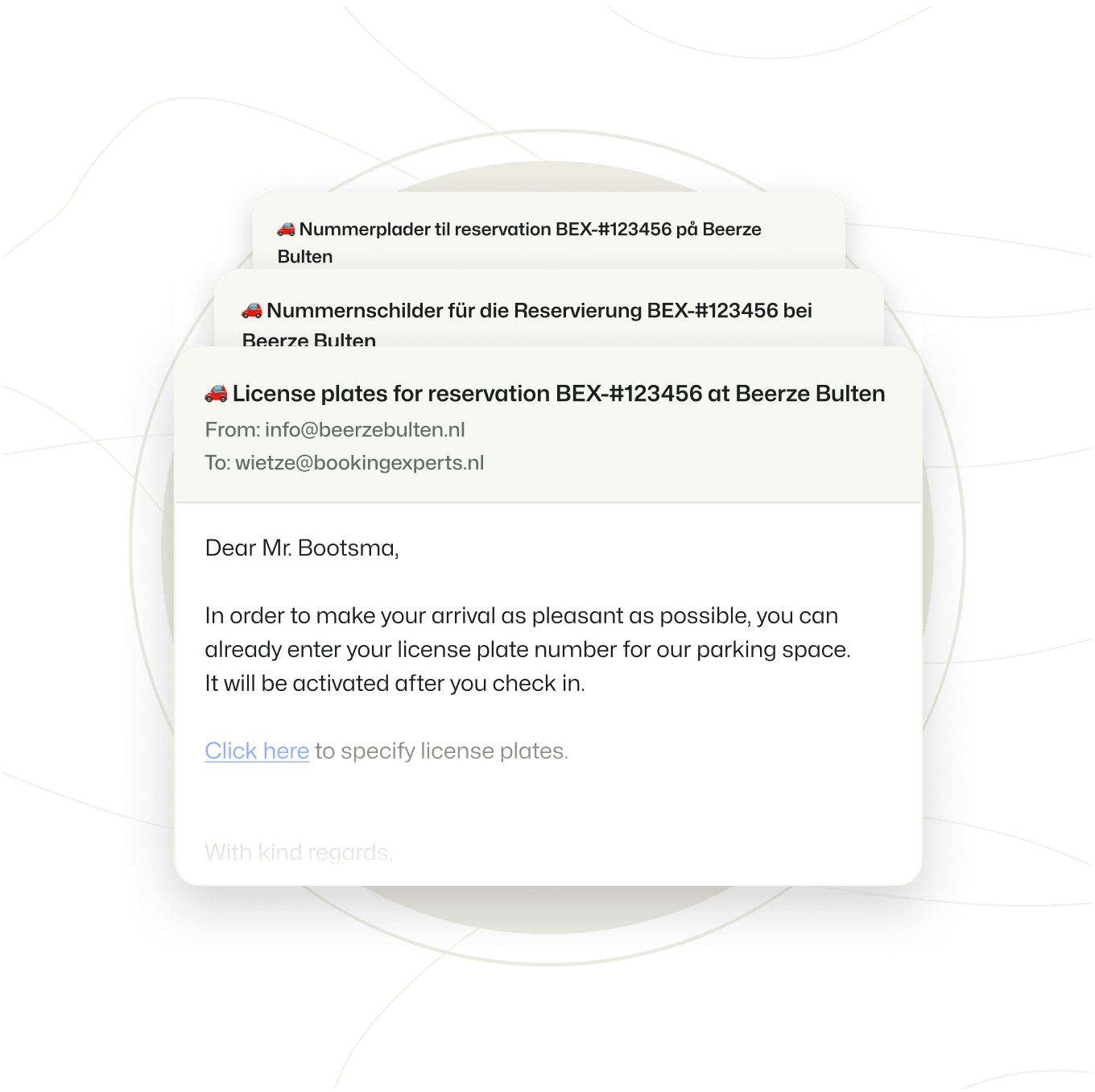 Frequently asked questions
Can I choose which pages I'd like to translate?
Yes, you can choose to translate your whole website or just a few important pages. It's up to you!
To which languages can I translate my website?
You can choose any language you want to. For example:
Spanish
English
German
French
Italian
Do I pay extra for multiple payment methods?
No we offer you all different kinds of payment methods for free. You can connect with different payment methods through our App Store. What payment methods do you offer your guests?
Be part of our journey
Let's increase hospitality together
Discover how Booking Experts is the best way to manage your hospitality business.