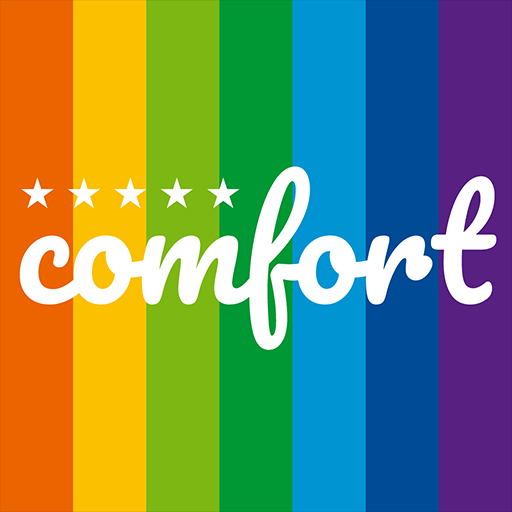 Camping Comfort
Guest Technology
The guest app that makes communication with your guests better and easier. 200+ campsites, 500% yield!
Camping Comfort is an app that makes communication with your guests better and easier. That way, you have time for other things! Camping Comfort's guest app is trusted by more than 200 campsites in 9 countries. With a return on investment of up to 500%, this app is a good investment for extra turnover and time savings.
Free trial
Try the entire app during a free trial period until 1 May, including an automatic link with Booking Experts. Click install to immediately start your trial and link Booking Experts. For prices see www.campingcomfort.com.
What are our customers saying?
"The app works great for our park! All data is easy to enter and keep track of. We hear positive feedback from our guests. The team behind the app does an excellent job, is easy to reach and keeps innovating. Even during the corona crisis, they kept thinking with you and make the app fit the current regulations in a short time." - Holiday park Sikkenberg
"Works super! Nice app, useful during holidays to visit events, activities, sights. Quick response by developer in case of questions or bugs, quick updates afterwards. We are happy with it." - Minicamping de Nesse
What does the Camping Comfort app do?
More time for hospitality
Camping Comfort is for campsite and holiday park operators who want to get more out of their time. You want to completely unburden your guests so they can enjoy a well-earned holiday. But especially during busy periods, you quickly run out of time and hands. We offer an app that makes communication with your guests better and easier. This leaves you time for other things!
Share important news via push notifications
Is severe weather on the way? Or do you want to inform your guests about the sports tournament you are going to organise? With the app, you can easily and quickly send a push message so that everyone is informed at the same time.
Save time with automatic (bread) orders
Your guests can easily submit their bread order in the app. The order can be sent directly to the baker in the evening and your guests can pick up the buns first thing in the morning. Payment is very easy in the app.
More turnover via in-app orders
The order function is also very handy for other purposes. For example, ordering fries from the snack bar, registering for a pizza night or signing up for the entertainment programme. As your guests can order anytime and anywhere, the app helps increase your turnover.
Less printing costs for information booklets
A printed information booklet is a thing of the past with Camping Comfort. All the important information for your guests is available in the app. What is on offer at the campsite? What is the entertainment programme for the week? And what should your guests not miss in the surrounding area? You can update the information within minutes, it is automatically translated and the changes are immediately visible to everyone. " Works super! Nice app, useful during holidays to events,
Benefits for your guests
Not only you, but also your guests benefit from many advantages with Camping Comfort.
All information always to hand
Easier ordering of sandwiches
Clear overview of activities and inspiration for fun outings in the area
Direct contact with reception via the message service
Everything in your own language
Your own app in 1 minute
Start now
Install Camping Comfort and enjoy your free trial until 1 May. Your app is immediately ready for use.
About this app
Release date
05 December, 2022
Category
Guest Technology